| | |
| --- | --- |
| Posted on June 20, 2018 at 12:30 PM | |
WSU researchers are working on a new, nature-based way to fight back against a parasitic worm called the root-knot nematode, which causes significant losses to crops such grapes, onions, garlic and our $734 million potato industry. Read more.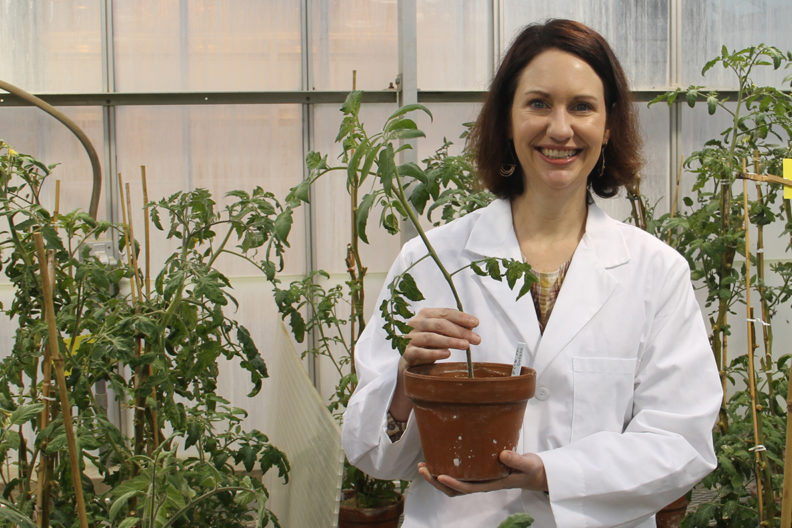 Plant pathologist Cynthia Gleason working with experimental plants in her WSU greenhouse, seeks genetic defenses against damaging parasites. Photo by Seth Truscott, WSU Photo.

Categories: None